Congratulations to Christine Anto on Being Named Chair of the USLAW NETWORK Insurance Law Practice Group
Overview
Congratulations to Christine Anto on being named Chair of the USLAW NETWORK Insurance Law Practice Group!
USLAW brings together more than 60 law firms with deep experience evaluating, assessing, and litigating insurance coverage and bad faith claims. It offer clients seamless access to competent, quality counsel throughout the United States and around the world. The member firms provide clients with the complete spectrum of services in this area, from initial coverage opinions on new claims to trial and appeals.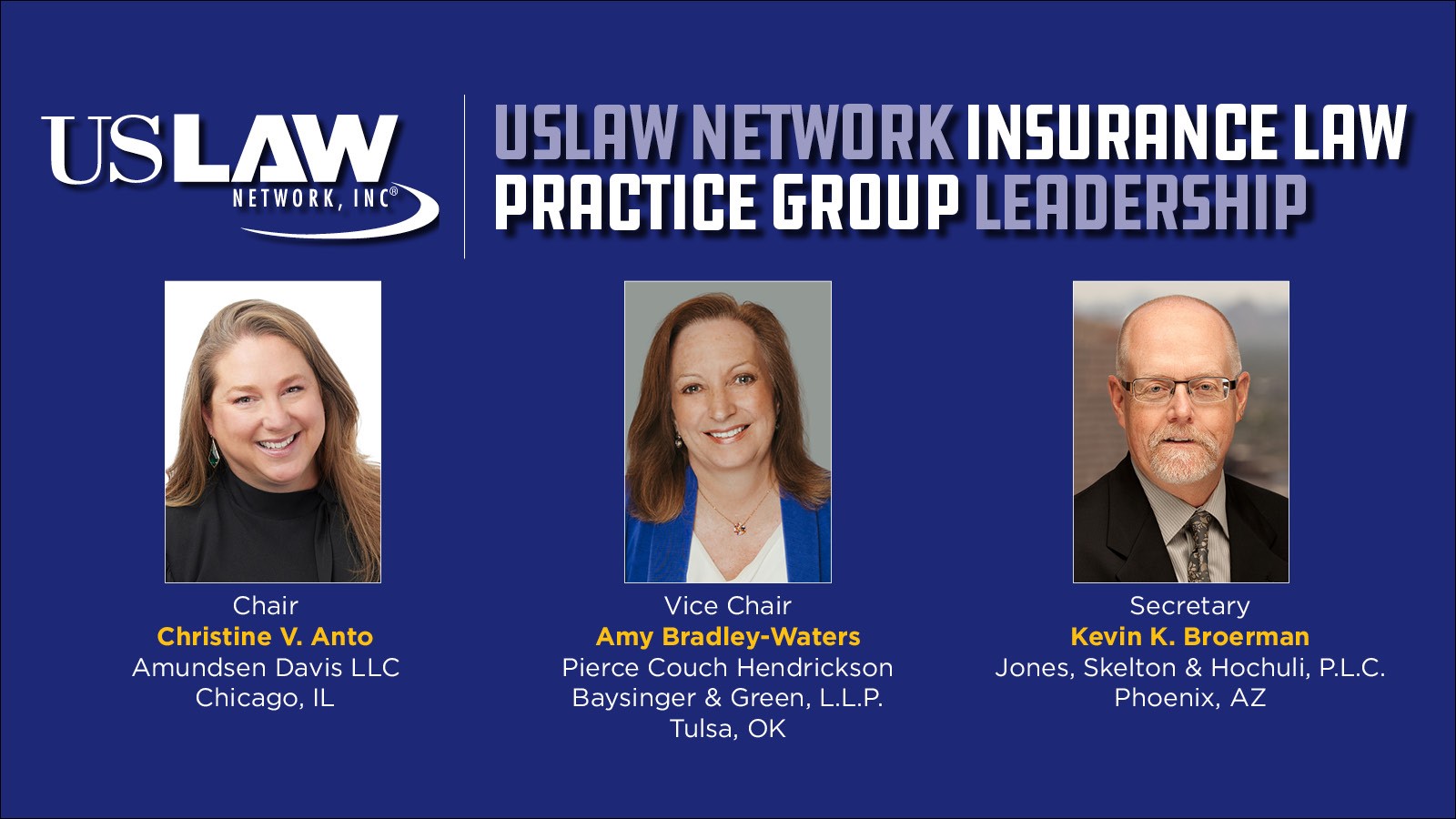 You can learn more about the USLAW insurance law firms here.
You can view a full list of attorneys in the USLAW insurance law practice group here.